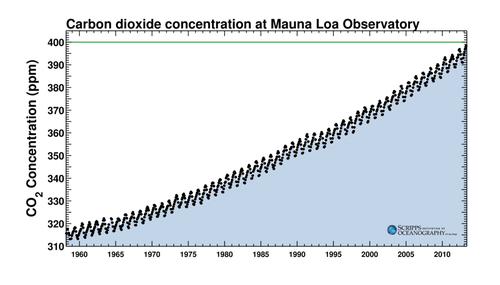 Remarkably, within a one week period the carbon dioxide in the earth's atmosphere, as measured in Hawaii, touched (or did it?) a significant 400 parts per million AND Chris Christie, the governor of New Jersey - a state pummeled by hurricane Sandy - said that there was no proof that Sandy was caused by climate change. 
To which the response is very simple - there is also no proof that climate change did not cause Sandy.
This is not a criminal investigation where a smoking gun - i.e. direct causality - is the only acceptable evidence. Look at the co-relation. Its overwhelming.